Why Should You Hand Pick a Pediatric Dentist for Your Kids?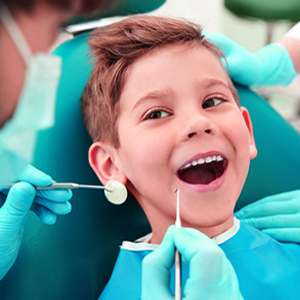 Dental care and hygiene should compulsorily be included in an individual's routine health care. It is necessary for adults and kids alike. Inculcate the significance of dental care among kids at a very tender age so that they can enjoy excellent dental health when they grow up. Instead of taking your kids to a general dentist, it is important to choose a pediatric dentist for them. In our previous blog, we have explained the central role of family dentistry in Linden.
However, there are several reasons behind this simple decision. Dr. Myung Hae Hyon, a pediatric dentist at the Centre of Dental Services, can guide you. Dr. Myung Hae Hyon can help you understand the importance of choosing a pediatric dentist. Read on to discover them below.
5 Points to Pick a Pediatric Dentist Near You in Linden:
Taking your kids to a pediatric dentist is always a better choice. If you are skeptical about this decision, here are a few reasons that may help you make a well-informed decision.
Pediatric Dentists Are Kids' Specialists:

Understand that family dentists specialize in general dentistry for people across all ages. But pediatric dentists specialize only in treating the dental issues and problems of kids. They better understand kids' dental issues and provide specialized treatments.

Specially Trained:

Pediatric dentists undergo 2-3 extra years of specialized training in handling and treating dental problems of all shapes and sizes in kids. The age of these kids may range from infants to a growing teen. Specialized training helps them diagnose dental issues in kids faster with greater accuracy.

Specialized Tools:

Pediatric dentists use specialized tools for their young patients. These small tools can fit in the oral cavity of a small mouth and get the needful done without any discomfort. Moreover, the dentist in Linden also makes this trip educational and entertaining.

Increased Comfort Level:

Since the pediatric dental practices/clinics resemble a children's play area, the young patients are more comfortable visiting pediatric dentists. Video games, toys, books, music, play areas, etc., keep them engaged. The fear of visiting a dentist is not too pronounced.

Pediatric Dentists Handles Their Patients Well:

Pediatric dentists are trained to handle their young clients well. Whether a kid is super chatty or super shy, they can handle every type of personality without any trouble. They can take care of problems like thumb sucking, pacifier use, bottle feeding, and more and help you recognize and tame your kids' bad habits.
Conclusion:
Thus, if you are seriously considering opting for a dental checkup for your child, consider searching the internet with the keywords: "pediatric dentist near me in Linden" and pickout the finest pediatric dentists from the top results. Dr. Myung Hae Hyon at the Center of Dental Services is the finest choice in Linden. Browse through our website of the Center of Dental Services to discover more about their pediatric services. Visit Dr. Myung Hae Hyon's family dentistry practice in Linden and avail excellent pediatric dentistry for your kid. Call us at 908-925-8110 to have a conversation right away.
---
---