Your Dentist in Linden Serves the Whole Family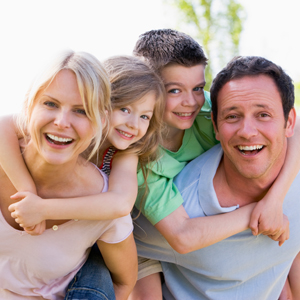 When you are single and just on your own, taking care of yourself is usually not a big deal. Things are not the same when you are with your family. With family members of different ages, taking care of each of them calls for a lot of responsibility.
When it comes to your family, health remains of utmost concern. You need to ensure routine check-ups and reviews to ensure your entire family is keeping hale and hearty. For specialist doctors, you need to find them separately for each of your family members depending on their medical history, their current issue, gender and age. In our previous blog, we have explained 4 importance of family dentistry in Linden for oral health. However, when it comes to dental health, it's a lot more convenient for your family.
What is Family Dentistry?
Family dentistry is an extremely convenient dental practice which takes care of dental check-ups, diagnosis and treatment of your entire family. Right from infancy to adulthood family dentists are equipped with the right experience and knowledge to cater to their dental needs. They address oral health and hygiene for patients spanning all ages. When it comes to the younger members of your family, the dentists take care of unique needs of kids of all ages.
Our dentist near you in Linden offers a number of dental services including regular cleaning and polishing, teeth whitening, orthodontics (misalignment treatment), periodontics (gum disease treatment), endodontics (tooth root and root canal treatment), prosthodontics (restorative treatment for missing tooth), maxillofacial surgery (tooth extraction, jaw surgery and dental implants), cavity detection, fillings, fluoride treatments, etc.
Benefits of Visiting Family Dentistry in Linden:
Family dentistry is a highly convenient dental practice considering the following benefits.
Caters to All Ages:

A dentist in Linden can see patients of varying ages - childhood, teenage years and adulthood. More so, you can have all the dental history of your family with one single professional. The family dentist will already be aware of each of the member's dental conditions before starting any treatment.

Convenient Location:

You do not have to drive around to take each of your family members to different dental clinics. Have everything under one umbrella, be it braces, dentures, teeth whitening, root canal or implants.

Affordable Costs:

This is a lucrative benefit of having a family dentist. Seeing one dentist saves a lot of money than paying multiple dentists for your family.
Conclusion:
For one of the most experienced, adept and recognized family dentistry in Linden, reach out to Dr. Myung Hyon, who is also a leading pediatric dentist Linden. Make an early booking before the appointments get filled up.
---
---