What Differentiates an Orthodontist From a Family Dentist?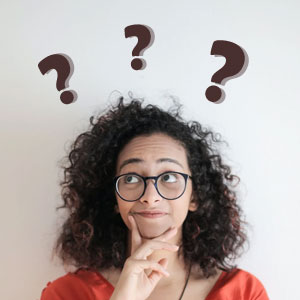 Finding the right family dentist or an orthodontist for you and your family can be confusing. There are a lot of different options out there, and it can be hard to know where to look for in order to find the right one. In our previous blog, we have explained the importance of family dentistry in Linden for conserving oral health. Read on to discover the difference between orthodontists and family dentists below.
Orthodontist in Linden:
Orthodontists are specially trained dental professionals with the ability to diagnose, treat and manage all types of abnormal conditions surrounding jaws and teeth. Orthodontists are specialized in tooth alignment and bite problems, as well as problems with jaw development or facial growth. Family dentists are another type of dental professionals who are trained to cure all the members in a family. They might know certain orthodontic techniques but may not be certified in orthodontics.
Family Dentistry in Linden:
A family dentist treats, irrespective of the age, all the members in a family. They are often found in private practices, or attached to a hospital. A family dentist performs many of the same tasks and duties as an orthodontist. The primary difference is that an orthodontist specializes exclusively in correcting how your teeth align with one another. Family dentistry in Linden can only perform this if they have been trained in the same. Plus there is a factor of long term trust, in the case of family dentists and the patients.
Difference Between Family Dentist and Orthodontist in Linden:
Orthodontist is a specialist who works specifically with teeth and jaws that are misaligned. They help children and adults maintain their oral health by preventing serious dental issues. Orthodontists also correct worn, chipped and crooked teeth while ensuring they maintain healthy gums.
Family dentistry are dental professionals who care for the teeth and gums of children, teens, adults and senior citizens. They provide preventive and restorative care, diagnosis and treatment to cure issues surrounding your oral health. Orthodontists, on the other hand, specialize in treating tooth misalignment and other dental issues that require braces or other devices to fix. Even if the differences aren't much, you should take a note of your requirements before choosing a dentist near you in Linden.
A family dentist works in general dentistry, which means they will be responsible for treating cavities, gum disease, tooth decay and other potential dental problems. Orthodontists are specialists limited to concentrate on jaws and teeth issues.
Conclusion:
Now that you know the basic differences between a family dentist and an orthodontist, pick out one from near your locality without any fear. To get the benefits of the services of a reliable and experienced orthodontist in Linden, you must visit Dr. Myung Hae Hyon at the Center of Dental Services right away. For more details, browse through our website or call us at 908-925-8110 and schedule an appointment today.
---
---