Meet Dr Robinson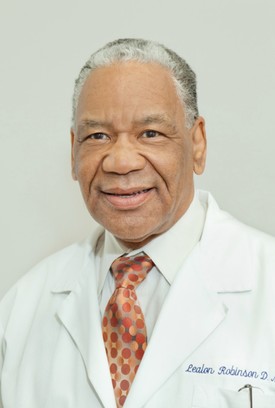 Lealon A. Robinson DMD was born in the State of New Jersey, an elementary and high school in Jersey City with military duty for 3 years. He attended Rutgers School of Arts and Science Newark Campus and at that time UMDNJ School of Dentistry. He received Post Graduate training in Oral Surgery at Harlem Hospital Columbia School of Physicians and Surgeons.

While in training he enjoyed long-distance running and would travel to surrounding states with friends to run. He learned to play golf when an uncle left a 7 iron at his home and has been hooked ever since. He also loves to go on trips to nowhere - He says "you' ll be surprised at the people and places you encounter".

According to him, the thing he loves doing most is going to Newark NJ and providing basic care to those who are under-served and thanks to the help of his friends, he is able to give back.

Another thing he enjoys is fishing, especially deep sea. He belongs to St. Mark Fishing club and goes to different states to fish for blues, stripers, Porkies and he says"... - oh by the way - fresh or saltwater I'll go."