Common Dental Emergencies and How to Handle Them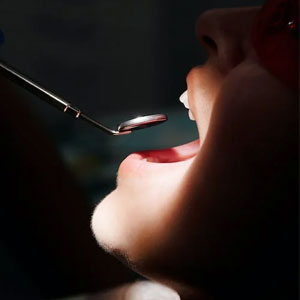 Like all other medical emergencies, dental emergencies require you to address these at the earliest. Dental emergencies refer to those instances which you must address immediately. Do remember, not all dental troubles require urgent attention. For dental emergency situations, if you don't report to an emergency dentist in Linden soon, it might further aggravate the damage. In a previous blog post, we discussed signs you need to visit a dentist near you However, in this blog post, we will understand what are the common dental emergencies and how to handle them!
It's very important to get in touch with an emergency dentist. Be it a general dentist or an emergency dentist, ensure to have his/her emergency contact number if it's beyond the official hours. However, in most urgent situations where you don't have the emergency number or are unable to reach the dental office, head directly to any dentist near you in Linden having an emergency room.
What Are Some of Those Dental Emergencies Which You Should Consider as Priorities?
Cracked Teeth:

If you end up cracking your teeth with an injury or biting on excessively hard food. In such a case, clean and wash the broken tooth pieces inside your mouth by rinsing with warm water. In case bleeding isn't stopping with rinsing, take a piece of gauze to the injured site for some time. Post this, apply some cold water or cold compress the exterior of the injured site to heal any swelling and pain.

Extreme Toothache:

Not all toothaches are dental emergencies. If it is mild, rinse with lukewarm water sprinkled with some salt. You can use some home remedies to feel relieved from pain. However, if it's extreme tooth pain, it can be an indication of tooth decay or cavity. Especially if you have swelling, you need to report to the nearest dental emergency section. Till you can reach the dentist's office, start applying a cold compress to the exterior of your cheek.

Knocked Out Tooth:

This is a common injury with kids or with athletes. Gently touch the tooth by the crown and rinse the root lightly if there is dirt. Do not be harsh with it trying to push it back to the socket. If you can do this within an hour of being injured, you can have higher chances of restoring a knocked-out tooth.

Infection:

Be it gum swelling, root infection, or an abscess, it's all serious. You need to visit an emergency dentist in Linden because if left unaddressed, it can affect the surrounding teeth and gums.
Searching for the Best Emergency Dentist Near Me in Linden?
Dental emergencies can be frightening and painful, but it's important to address them promptly. Knowing how to handle common dental emergencies such as cracked teeth, extreme toothache, knocked-out teeth, and infections can save your tooth and prevent further damage. Remember to always have your emergency dentist's contact number and head to the nearest dental emergency section if needed. Don't delay seeking help if you're experiencing a dental emergency. For the best dentist in Linden, check out the eye-catching reviews of Dr. Myung Hyon. These will answer why you need to visit him. For more information, browse through our website or call us at 908-925-8110 right away.
---
---