Reasons To Pick Out An Orthodontist Over A General Dentist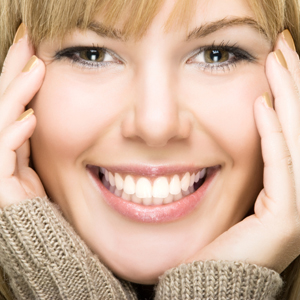 Why do you need an orthodontist in Linden? If you are concerned by the same query, this blog can benefit you. Many dentists out there offer orthodontic services. However, they're not specialized enough like an orthodontist.
The dentist takes care of your general oral health, and an orthodontist helps you align your teeth and correct the bites. If you want deeper insights on why you should choose an orthodontist, read along.
Four predominant grounds to pick an Orthodontist over a General dentist:
Better Service Range:

When it comes to aligning the teeth, most dentists are limited to Invisalign. And Invisalign is not the ideal treatment for all the patients facing the issue of misaligned teeth. But an orthodontist holds specialization and can offer numerous options like: -

Invisalign.
Ceramic braces.
Metallic braces.

Apart from this, an orthodontist treats some other problems or complications as mentioned below: -

Misaligned teeth.
Crowded teeth.
Underbite.
Space between teeth.
Overbite.
Crossbites.
Tooth or jaw pain caused due to improper bite.

Expertise:

General dentists mostly handle general oral/dental care. They don't hold expertise in teeth alignment and corrective practices. However, orthodontists straighten teeth and correct bites professionally. Orthodontists do this for a living which is why they're more experienced and reliable.

Money & Time Saving:

Dentists do not go through the same training as that of an orthodontist. It means general dentists are more likely to make costly mistakes while doing alignment or corrective treatments.

This can be extremely cumbersome & exorbitant for you. But the orthodontists receive proper training for straightening the teeth. The treatment offered by an orthodontist will be quicker, and there won't be chances of making unnecessary mistakes.

Qualified and Specialized:

An orthodontist goes through 2 years of extra study in orthodontics. And this is what makes the orthodontist eligible for aligning your teeth. Dentists, on the other hand, do not possess such skills, but still offer orthodontic services.

However, you should make sure to visit a licensed orthodontist like Dr. Myung Hyon at the Center of Dental Services. This way, you can ensure the best and safe treatment.
Who is the finest orthodontist in Linden?
If you're in Linden, you should contact the Center of Dental Services. The seasoned orthodontists practicing in the clinic are all licensed and hold ample experience in the dental industry. So, you can anticipate reliable treatment from them. Explore the website of the clinic to gather more information pertaining to appointments, services provided, patient forms, insurance choices, payment options and testimonials. So, have a conversation with them right away!
Also read what you can expect in your first appointment to an orthodontist in Linden. If you would like to know what time the treatment can take and how different phases can help you straighten the teeth, get in contact with the Center of Dental Services.
---
---