4 Amazing Benefits of Family Dentistry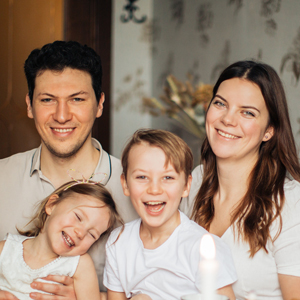 You possibly can't overlook the need for a trustworthy family dentist for you and your family's overall oral health care. From offering the latest dentistry technology to providing the best service family dentistry can give you the best of dentistry to all the family members. In our previous blog, we have explained the difference between a family dentist and an orthodontist in Linden. However, to know more about the benefits of consulting a family dentist, under family dentistry, stick to the article till the very end.
What is Family Dentistry?
A family dentist has the expertise to care for the family members despite their age differences. You can book consultations for your entire family under one roof. All of your dental care needs can be taken care of by a professional and efficient family dentist. They can make dental care procedures easy and convenient. Also, frequent visits to the dentist near you in Linden can sideline the risk of developing severe oral conditions.
4 Benefits of Family Dentistry in Linden:
Dental History:

Family dentists are well aware of your entire family dental history. They know about any past cases of oral disease, allergies, surgical procedures, and other sensitivities because they keep a record of the dental history of each member in the family. They provide customized and suitable strategies based on those records.

Preventive Dentistry and Timely Diagnosis:

A family dentist also provides preventive measures for your and your family's oral health and hygiene. Often we overlook certain minor dental conditions that can easily turn severe without proper care and assistance. They can prevent future chances of cavities, tooth decay, and periodontal infections with their regular checkups. Also if you maintain a proper oral care regime by following brushing and flossing as per the instructions of an emergency dentist in Linden, it can prevent certain oral health conditions as well.

Overcome Dental Phobia:

Dental anxiety is a widespread condition. It can happen to anyone, irrespective of their age. Both dental anxiety and phobias can make someone delay their oral care procedure until they become severe. Often children from an early age can develop dental anxiety. They can overcome that condition with the help of a compassionate family dentist.

Can a Family Dentist Perform Orthodontic Procedures?

As per law, only registered orthodontic specialists can be referred to as a specialist orthodontist in Linden. After finishing their dentistry studies, they work with other orthodontic therapists under whose supervision they broaden their expertise. Despite that, often a general dentist near you can give you specialized orthodontic care for your family needs.
Who Is the Best Dentist in Linden?
If you are searching for the finest family dentistry in Linden to avail standard dental services, approach Dr. Myung Hae Hyon D.D.S and his seasoned team at the Center of Dental Services. Dr. Myung Hae Hyon has unmatched experience in different fields of dentistry. To gather more information about our services offered by the Center of Dental Services, call us at 908-925-8110. Go to our website of the Center of Dental Services to book a consultation with Dr. Myung Hae Hyon right away.
---
---