Throwing Light on the Advantages of Family Dentistry in Linden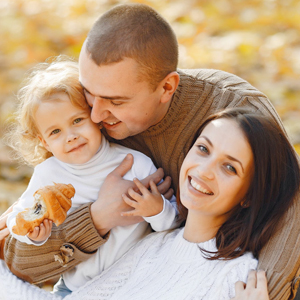 Going to different dentists for dental treatments for each of your family members can be a hassle. So, do you have a family dentist? Does every family need family dentistry in Linden? If you are already wary of stopping by different dentists for different needs of your family, then it's time that you change to family dentistry. Do proper research to understand which is the best family dentistry for you in Linden. Also, ensure that you don't get befuddled by being ignorant about general and family dentistry; the latter caters to all family members irrespective of their ages.
4 Reasons to Pick the Best Family Dentistry in Linden:
Convenience:

From babies to aged members, family dentistry will take care of all. Comfort and convenience are the keys. Imagine what it would be like if you had to take all your family members to various dentists. Wouldn't it be time and resource consuming and inappropriate? When you take your entire family to the same Dentist in Linden, you can fix appointments in a way that the family dentist does a check of all the members on the same day. This spares you a lot of time, resources, and energy which can be deployed elsewhere.

Value for Money:

You often get combo offers for different dental services for your family members. Also, while you drive them together at a go, you save a lot on your money as well. More so, the dentist often provides discounts on the different dental treatments in Linden when you get all your family members checked.

All Round Dentistry:

Be it general dentistry or pediatric dentistry, you get it all under the same roof. The family dentistry in Linden will be well-equipped in handling all your dental needs ranging from dental implants to braces to veneers and crowns to endodontic and periodontics. Further, the family dentist will be well capable to handle orthodontics and oral and maxillofacial surgery as well.

Maintain a Record:

This is another reason why you should go for family dentistry in Linden. The family dental practitioner will maintain records of your dental history for all members of the family. In this way, you can also keep a track of your family dental health and the dentist can detect any potential problem which is genetic in your family.
Conclusion:
If you are in Linden and require the service of the finest family dentistry in Linden, consider Dr. Myung Hae Hyon at the Center of Dental Services. Visit our website to discover more about their services or to browse through the testimonials. For more information call us at (908) 925-8110 and schedule an appointment today.
---
---