Every Family Needs a Family Dentistry in Linden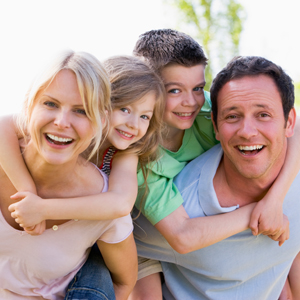 You need to drop off your kid in school, have to be in office for an important meeting, have grocery shopping to do on your way back from work and also have a couple of dental appointments for your parents and yourself. Can you really manage all of this on the same day? No! At this point just imagine that you have to visit just one dental clinic that treats you, your parents and your family on the same day and at the same time.
This is where a family dentistry in Linden like Dr. Myung Hyon who practices at the Center of Dental Service will come to your rescue. Let's see why it is important to have just one dentist for the entire family.
Comparing Family Dentistry in Linden with Other Service Providers:
Family dentistry in Linden provides various dental treatments in just one clinic. Usually, general dentists offer only primary dental care and refer kids to pediatric dentists or send other family members to a cosmetic dentist. Many people assume family dentistry & general dentistry are the same and confuse whom to approach. But, family dentists perform all these treatments in their clinics. Hence, they are called one-door dentists.
Benefits of the Family Dentistry in Linden:
Multiple Appointments

Family dentistry in Linden provides multiple appointments on the same day for all your family members. You can get your teeth whitened, your toddler can get his teeth checked, your teen kid can get her wisdom tooth extracted and your parents can get their dentures done. So the entire family can finish their dental duty in one day.

Comprehensive Dental Care:

Family dentistry in Linden offers the best advice to kids and adults on how to avoid general dental problems like tooth decay and staining.

Preventive Dental Care:

Family dentistry in Linden is excellent in diagnosing dental problems immediately with their state-of-the-art equipment, rather than having their patients visit the clinic multiple times.

Proactive Oral Care:

Family dentistry in Linden promotes proactive oral care. One can keep a track of their oral health. During regular checkups, dentists look for underlying problems and treat them immediately before the issue becomes big and painful.

Family Dentist Build Positive Relationships:

With a family dentist, trust and positive communication develop overtime. Having a dentist who knows who is who in the family and what are the issues each one is dealing with is a lifesaver.
Visit Our Linden Family Dentistry:
Every family requires a family dentist. Family dentistry in Linden has always been the best. A reckon would be Center of Dental Services, as they are the best Family dentistry in Linden. For more information, call us at (908) 925-8110 and schedule an appointment today.
---
---