How to Find an Emergency Dentist Near Your Location?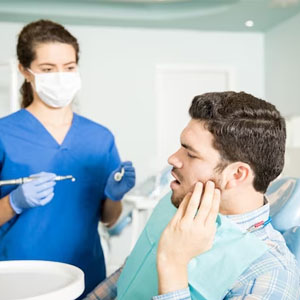 Unexpected dental emergencies can happen at any time, leaving you in pain and fear. In such circumstances, knowing where to go for an emergency dentist in Linden immediately can make all the difference. In this comprehensive guide, we'll explore the steps to find an emergency dentist swiftly, ensuring that patients receive prompt and effective dental care. Let's dive into the world of finding emergency dental services in Linden.
A Step-by-Step Guide for Finding the Best Emergency Dentist in Linden:
Begin with a Local Search:

In times of dental distress, your first step is to initiate a local search for dentists in Linden. Patient reviews, practice websites, and services offered should be considered during your research. A thorough initial investigation is essential for selecting the right emergency dentist.

Explore Dentists in Linden:

Linden boasts several qualified and experienced dentists. Finding a dentist near me in Linden who offers emergency services is crucial. Ensure that they have the necessary qualifications and experience to handle a variety of dental emergencies with care and expertise.

Seeking Emergency Dental Care:

Not all dental practitioners provide emergency services, so it's vital to specify your search by looking for professionals who can address urgent dental issues promptly.

Contact Your Regular Dentist:

If you already have a regular dentist in Linden, reach out to their office first. Even if they do not offer emergency services themselves, they can guide you where to find an emergency dentist nearby. Your regular dentist's familiarity with your dental history can be invaluable in an emergency.

Utilize Dental Referral Services:

Consider utilizing dental referral services or hotlines. These services can connect patients with emergency dentists in Linden quickly. It's an efficient way to locate immediate care when you need it most.

Local Dental Associations:

Local dental associations or organizations often maintain directories of dentists, including those who offer emergency services. These resources can be reliable when searching for a qualified emergency dentist near you in Linden.

Hospital Emergency Rooms:

In severe dental emergencies involving trauma or excessive bleeding, visiting a hospital emergency room may be necessary. Medical professionals can stabilize the patient, and they can often refer you to an emergency dentist in Linden for follow-up care.

Ask for Recommendations:

Reach out to friends, family members, or colleagues in Linden for recommendations. Personal referrals can provide insights into the quality of care and responsiveness of emergency dentists in Linden.

Check Online Reviews:

Online reviews can be a valuable resource when evaluating emergency dentists. Patient testimonials can give you an idea of the level of care and professionalism you can expect during your visit.

Verify Insurance Coverage:

Before choosing an emergency dentist in Linden, check if they accept your dental insurance or if they offer reasonable payment options. Understanding the financial aspect in advance can help alleviate any additional stress during a dental emergency.
Choosing the Best Emergency Dentist in Linden:
Although dental emergencies can be frightening, people can manage them successfully with the correct tools and planning. By knowing how to quickly locate an emergency dentist near you in Linden, you empower yourself to handle unexpected dental issues with confidence.
From conducting local searches to consulting with local dental associations and seeking referrals, patients have multiple avenues to locate an emergency dentist in Linden when needed. Being prepared ensures that you can swiftly access the care you require and minimize discomfort and complications.
Don't let dental emergencies leave you in pain and fear. Take action today to ensure your dental health remains a top priority. Dr. Myung Hyon is here to provide prompt and effective emergency dental care in Linden.
Call us now at 908-925-8110 to get the immediate help you need. Our experienced team is ready to assist you in your time of distress. Don't wait – your dental well-being is our priority!
---
---