Is an Emergency Dentist Qualified To Affix Dental Implants?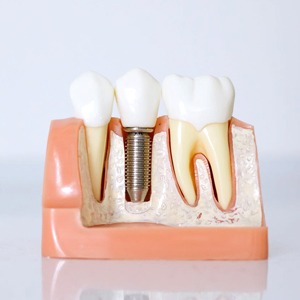 If you are confused by the above mentioned query, then you're not alone. Many people aren't sure whether an emergency dentist, can install a dental implant or not. In our previous blog, we have explained the 4 advantages of family dentistry in Linden. However, you'll find the solutions for your confusions below. So, if you're curious, read along.
Who Should Install Dental Implants in Linden?
When it comes to installing dental implants, you have three options:
Dentist: A dentist can tell you whether you need an implant or not. A dentist has the necessary training to install an implant and can do that without external help. However, the training is usually less when compared with a periodontist or an oral surgeon.
Oral Surgeon: Installing implants is a surgical procedure. So, choosing an oral surgeon for dental implants in Linden is the safest option possible.
Periodontist: Implant installation requires fusing of the implant into the jawbone. So, periodontists with expertise in supporting teeth structure are quite capable of placing dental implants.
Understanding an Emergency Dentist in Linden:
Getting involved in an accident that might affect your face or teeth is pretty common. However, sometimes, you can wait for a day or two, or maybe more, before you see a dentist. But in some cases, when the injury is quite complex and serious the individual requires immediate attention. And this is where an emergency dentist comes into the picture.
An emergency dentist tackles issues of patients who require instantaneous care. You can find several emergency dental professionals who see patients within 24 hours of the emergency. The purpose is to act ASAP and prevent any permanent damage to your gums, teeth, or jaw.
Can an Emergency Dentist in Linden Place an Implant?
The prime duty of an emergency dental expert is to ensure patient's safety and prevent infection. However, some emergency dentists have their own dental practice and specialization. So, if your emergency dentist in Linden is qualified enough, he can help you with implants.
Who Can Help You With Dental Implants in Linden?
To get implants installed without complications, connect with Dr. Myung Hae Hyon at the Center of Dental Services. Dr. Myung Hae Hyon at the Center of Dental Services has the experience, exposure, and training required to place implants in the best possible manner. He is an expert who specializes in dental implant installation.
Conclusion:
Dr. Myung Hae Hyon has garnered several good reviews on Google for his excellent service. So, book an appointment now for a safe, effective, reliable, and affordable dental implant placement with our family dentistry in Linden. Browse through our website or dial them at (908) 925-8110 to have a conversation right away.
---
---