Why Family Dentistry is Essential for Maintaining Optimal Oral Health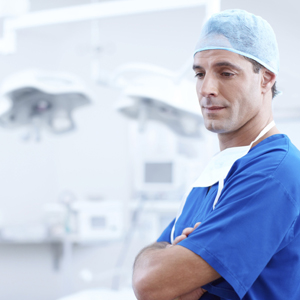 Oral health is an essential component of our overall well-being. It helps us chew effectively and affects our speech, facial features, and psychological state. When it comes to family oral health, maintaining healthy teeth and gums is crucial, especially for children. In a previous blog post, we discussed why is family dentistry important for oral health. In this blog, we will discuss why family dentistry is essential for maintaining optimal oral health.
Importance of Family Dentistry in Linden:
Regular visits to the dentist in Linden can prevent minor oral health issues from turning into significant problems. If you are still unsure of the benefits of family dentistry, here are a few essentials to look for one.
Comprehensive Oral Health Care for the Entire Family:

Family dentistry is a dental specialty that focuses on preventative and restorative dental services for patients of all ages. Family dentists provide comprehensive oral care, including diagnostics, preventive care, treatment, and education. Family dental clinics can cater to your entire family's dental needs, offering a one-stop solution to all your dental issues.

Oral Health Prevention through Regular Check-Ups:

Family dentists thoroughly examine patients' teeth and gums to ensure early detection of oral health problems. They provide preventive measures such as teeth cleaning and oral cancer screening, which can help prevent future oral health conditions.

Access to Specialized Dental Services:

Family dental clinics can provide specialized services like orthodontic treatment, cosmetic dentistry, and emergency dental care. Orthodontic treatment is necessary for children with crooked teeth or a bad bite, which can lead to speech and eating problems, gum disease, and tooth decay. Emergency dental care is crucial for treating dental emergencies like chipped teeth, broken teeth, and bleeding gums.

Cost-Effective Dental Care:

Family dentistry is a cost-effective choice for many families as they offer affordable dental services for all ages. Families can take advantage of financial plans and insurance coverages to minimize the cost of dental services.

Building Relationships with Your Family Dentist:

One of the most significant advantages of family dentistry is the relationship that patients can build with their family dentists. Family dentists take the time to get to know their patient's dental histories and develop personalized treatment.
Searching for the Best Dentist Near Me in Linden?
Family dentistry in Linden is an essential component of maintaining oral health for your entire family. Moreover, building a lasting relationship with family dentists can create a comfortable and friendly environment that can help alleviate dental anxieties. So, contact Dr. Myung Hyon today and start on the path to improving your family's oral health! For more, browse through our website or call us at 908-925-8110 right away!
---
---