Why Hand-Pick a Pediatric Dentist for Your Child?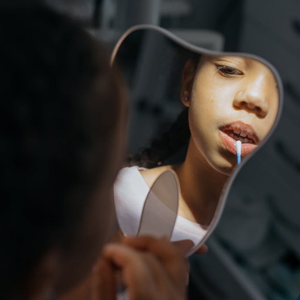 Are you searching for a "Pediatric Dentist Near Me in Linden" on the web for your kid? Well, if you are, it's a great decision. Family dentistry in linden are great and every family needs it, but pediatric dentists are the best for kids. Do you want to gather more information? Read on to find them below.
Here, you'll find the most important reasons for choosing a pediatric dentist. So, let's start.
Three Grounds Why You Should Hand-Pick a Pediatric Dentist in Linden for Your Kid:
Pediatric Dentists Have Extra Training:

A pediatric dentist near you in Linden has to go through 2-3 years of extra training after dental school. This training is to help them practice treating your kid appropriately. Pediatric dentists are better positioned to manage your child's growing teeth better. And they ensure that your kid feels comfortable at the same time.

Your kid might feel anxious if it's his first visit to the dentist. And this is what a pediatric dentist learns how to deal with. So, connect with Dr. Myung Hyon and Dr. Mrunal J Patel at the Centre of Dental Services for the best pediatric dental treatment.

Kid-Friendly Offices:

A kid must feel comfortable and should enjoy his time at the dentist's office. And this is what pediatric dentists ensure. Pediatric dental offices are designed in a manner that the child feels at home. It helps in eliminating phobia and makes the visit unforgettable.

Some pediatric offices also allow parents to bring their kids before the appointment. It helps in familiarizing the kid with the dentist. And as a result, the entire experience becomes fun and comforting. So, to ensure a kid-friendly treatment, make sure to visit a pedantic dentist.

Linden Pediatric Dentists Devote Their Attention to Kids:

Whether you have a young kid or a tot, pediatric dentists can provide the remedy. This is what separates them from other dentists who have an age restriction. As the kid grows, his diet and thus orthodontic needs change. And if you keep a single dentist during all those years, you can expect a more personalized solution.
Who Is the Finest Pediatric Dentist Near Me in Linden?
Well, if you require a satisfying reply for the question above, visit Dr. Myung Hyon and Dr. Mrunal J Patel.
Dr. Myung Hae Hyon and Dr. Mrunal J Patel at Centre of Dental Services are experienced and reliable pediatric dentists in Linden. With years of experience in pediatric dentistry, they can ensure a kid-friendly treatment. So, if you want to make your kid's dental visit fun and effective, search Pediatric Dentist Near Me Linden in Google and contact them now at (908) 925-8110 and schedule an appointment today.
---
---