Preparing for a Visit to the Emergency Dentist in Linden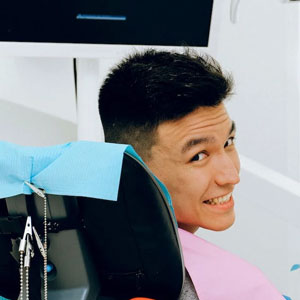 Seeing an emergency dentist in Linden can be stressful. In this time of widespread anxiety, it's difficult to gather reliable data and make informed decisions. Whether you're dealing with a toothache or an unexpected chip, it's important to ensure that you are prepared for your visit. With pre-arranged visits, having all the details about your dental care and dentist is not an issue. However, dealing with emergency treatments can be intimidating. To prepare for such a situation, create a checklist in advance to make things easier if you ever find yourself facing one of these unexpected events. In a previous blog post, we discussed why should you hand-pick a pediatric dentist for your kids. However, in this blog post, we will understand 4 different ways to prepare yourself for emergency treatment.
4 Ways To Prepare Yourself for Emergency Treatment in Linden:
Here are four ways to help prepare yourself for seeing an emergency dentist.
Gather Your Medical Records and Insurance Information:

Having your medical records and insurance information on hand is essential when visiting any type of doctor or specialist, especially if you are going to the emergency room. Having this information will help the doctor provide you with the best treatment possible and also help expedite your visit. It's also important to check with your insurance provider before arriving so that you know what kind of coverage they offer in regard to dental services.

Check Your Symptoms:

Before heading off to the emergency dentist, it's important that you take some time to assess your symptoms. This includes taking note of any pain or discomfort that you feel and trying to pinpoint where exactly it is coming from. It may also be helpful to write down any questions that you have about your condition so that you can ask them during the appointment. Knowing what is wrong with your mouth will make it easier for the doctor to diagnose and treat your condition appropriately.

Do Research in Advance:

It's always a good idea to do some research on potential doctors before scheduling an appointment, especially if it is an emergency situation. Read reviews online, check out their websites, and ask friends or family members who they recommend. This way, when it is time for an actual emergency, you will already have some idea of what kind of service they provide and whether or not they are right for your needs.

Bring Your Friend or Family Member:

Having someone come along with you can be helpful in many situations, especially in times of emergencies where stress levels may be higher than usual. Having someone there can provide moral support as well as act as another set of ears in case anything goes wrong during the appointment. They can also help drive home afterward if needed too!
Conclusion:
No one ever wants their dental health issues to become urgent enough that they require an emergency appointment with a dentist. However, when these unfortunate events arise, it's important to be prepared as best as possible. Taking note of these four tips will make sure that your experience at the emergency dentist runs smoothly and efficiently so that you get back on track with proper oral health care soon!
Are you looking for a top-notch dentist near me in Linden? Search no longer; Dr. Myung Hyon is there with years of experience having immense adroitness! He offers quality dental services and will make sure your visit is comfortable and stress-free. For more browse through our website or call us at 908-925-8110 right away.
---
---