Why You Should Consider Family Dentistry for Your Family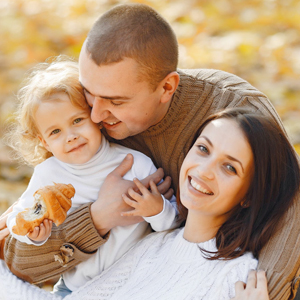 Family dentistry in Linden is an important aspect of keeping your family healthy. It can provide preventive care and treatment for everyone in the family, making sure that everyone has access to quality dental health services. Here's why you should consider family dentistry for your family. In a previous blog post, we discussed 4 importance of family dentistry in Linden for oral health. However, in this blog post, we will understand why you should consider family dentistry for your family.
What are the Benefits of Family Dentistry in Linden:
There are many benefits to family dentistry, including:
Preventive Care and Education:
Family dentistry in Linden offers preventive care for all members of the family, from toddlers to grandparents. Regular checkups are essential to maintaining good dental hygiene and preventing the development of cavities and gum disease. Additionally, a family dentist can provide educational resources and advice on proper brushing and flossing techniques, as well as diet advice to keep teeth and gums healthy.
A Comfortable Environment For Everyone In The Family:
A Comfortable Environment For Everyone In The Family: A good family dentist will create a comfortable environment that is appropriate for all ages. Kids may be more likely to feel at ease when visiting a dentist that they know and feel comfortable with, which can make it easier for them to get the dental care they need without feeling anxious or scared. Additionally, if there are multiple members of your family who have different needs or concerns, one dentist can address them all in one visit instead of going from office to office.
Comprehensive Services and Treatment Options:
A good family dentist will offer comprehensive services so that you don't have to go elsewhere for specialized treatments or surgeries. This means that if someone in your family needs root canal therapy, braces, veneers, or other treatments, your dentist can refer you to another specialist within their practice who can provide those services. This also makes it easier if someone in your family has an emergency because they will already be familiar with the staff at the office
Get the Best Dentist Near You in Linden:
Having a good family dentist is essential for keeping everyone in the household healthy and happy when it comes to their oral care needs. From preventive care and education on proper brushing techniques to comprehensive treatment options and emergency services, having a trusted professional on hand who knows each member of the family by name makes getting the proper dental care effortless, leaving more time for enjoying life together! You can trust Dr. Myung Hyon and the team at Linden for comprehensive family dentistry services near you! Contact us today at 908-925-8110. to learn more.
---
---