Family Dentistry: Key to Maintaining Oral Health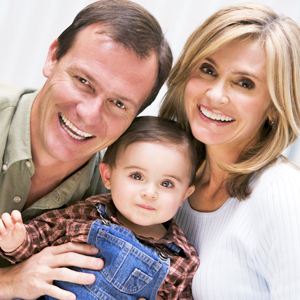 It cannot be overstated how important oral hygiene is. A healthy mouth is vital to self-esteem, daily living, and overall well-being. In addition to caring for your teeth and gums, what if you wanted to safeguard your family's oral health as well?
In our previous blog post, we provided an overview of the 5 benefits of having family dentistry. Here we will discuss how maintaining oral health can lead to a lifetime of healthy teeth and gums for you and your loved ones and let you achieve a beautiful smile!
Family dentistry in Linden focuses on providing dental care for everyone in the family, from children to seniors, under one roof. They can offer services to patients of any age. It is an essential aspect of oral health care as it plays a crucial role in maintaining the overall oral health of a family.
Why Family Dentistry is Vital to Oral Health:
Preventive Oral Care:

One of the key benefits of family dentistry in Linden is that it promotes preventative care. Regular check-ups and cleanings can help detect and prevent dental problems before they become severe. Family dentists can also provide education on proper oral hygiene techniques and nutrition to help maintain good oral health. Such in-depth care can lead to fewer cavities, gum disease, and other dental problems, saving time and money in the long run.

Wide Variety of Oral Procedures and Treatments:

Family dentists are trained to provide various services such as fillings, extractions, root canals, crowns, bridges, and orthodontics. Families can receive all their dental care under one roof without having to go to multiple specialists. A family dentist in Linden is especially beneficial for families with children, as the latter's dental needs can change as they grow and develop.

Special Pediatric Dentistry Benefits:

Family dentistry is also beneficial for children as it allows them to build positive relationships with their dentist from a young age. A child's fear or anxiety about visiting the dentist can be thus alleviated. It also helps keep track of their oral development as their oral needs grow, and your dentist can detect any issues that may arise and take appropriate measures.

Emergency Dental Care:

Emergency dental care is available with all your necessary information and past oral data taken into account, whether the tooth is chipped or knocked loose. Your family dentist would know your family's oral history and would perform the procedure which would fit your needs perfectly.

Cost-Efficient:

Family dentistry in Linden helps avoid unnecessary treatment and costs as your dentist can monitor your oral health and detect any issues early on. This can save money on more costly procedures in the future.
Family dentistry is vital in maintaining oral health for individuals of all ages. When looking for the best dentist near me in Linden, do not hesitate to contact us immediately. Our family dentistry expert, Dr. Myung Hyon, promotes good oral hygiene, detects issues early on, and offers you comfort and effective treatments.
Don't wait, To learn more about our services, browse through our website or call us at 908-925-8110 to schedule an appointment at our dental office today.
---
---