Five Advantages Associated With Orthodontic Treatment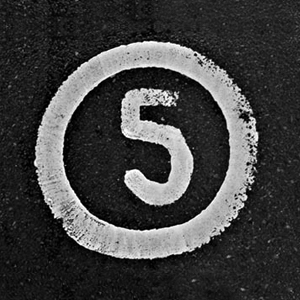 Dental imperfections can severely impact a person's self-image and mental well-being. Also, dental imperfections can cause health hazards in the future. You must have a clear understanding of the procedures before starting the treatment. In our previous blog, we have explained the difference between an orthodontist and a family dentist in Linden. You must consider consulting your Orthodontist at the earliest.
Orthodontic Treatment With Orthodontist in Linden:
Orthodontic treatment is a trending procedure that corrects dental imperfections and tooth straightening. The process also benefits your gum and oral health. Many individuals suffer from crowded or crooked teeth. Orthodontic procedures can help change these positions. Usually, childhood is the best time to start the treatment. But adults can also opt for the procedures.
5 Advantages of Orthodontic Treatment With Orthodontist in Linden:
Many people get self-conscious about their smiles. They usually do not show their smiles in photos. After completing the orthodontic treatment, many people can regain their smile as it gives them a massive boost to their self-esteem. Not only does the perfect procedure rectify imperfections, but it also helps to keep a balance between a healthy dental and overall health.
Despite the age, orthodontics can help patients from any age group. If you are suffering from Temporomandibular Joint Pain, bite issues, or need a transparent aligner, you must seek help from a dentist in Linden.
Traditional metal braces can make someone self-conscious about their smile. Due to rapid technological advancements in dentistry, clear aligners or Invisalign can replace conventional metal braces. They can provide efficient and hassle-free treatment.
While considering dental health, one must be well aware of the potential jaw alignment issues one can face such as TMJ treatment and periodontal diseases. Unalignment of the jaw can be severe, and braces or Invisalign can drastically reduce the chances.
Orthodontic treatments can drastically improve overall oral hygiene and reduce chances of plaque buildup, tartar, infection, or inflammation. Orthodontists can help you improve your dental issues and provide you with the smile of your dreams.
Conclusion:
If you're suffering from gum inflammation, you must seek help from a dentist near you in Linden. Dr. Myung Hae Hyon at the Center of Dental Services is the appropriate choice. We have a team of dental professionals led by Dr. Myung Hae Hyon who provides the finest dental care. The Center of Dental Services provides general and pediatric dentistry, oral and maxillofacial surgery, endodontics and other services suitable for your unique requirements. Call us at 908-925-8110 to arrange for an appointment.
---
---