8 Things to Consider When Choosing an Orthodontist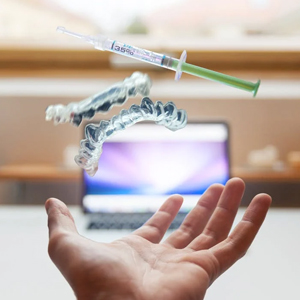 Orthodontic treatment usually takes some time for completion, but the outcomes last a lifetime. Your smile and dental health are at stake and it does make a difference who evens your teeth. Even though the procedure is just temporary, you would like the process to be as comfortable and inviting as possible. In our previous blog, we have explained 5 advantages of orthodontic treatment with an orthodontist in Linden. Here are eight points to think about while picking out an orthodontic specialist in your area.
8 Things to Consider When Choosing an Orthodontist in Linden:
Location:

Once your dental braces in Linden are in place, you should prepare to see your orthodontist on a frequent basis for follow-up sessions. Being close to an orthodontic practice might mean spending less time in traffic or away from work.

Fees:

When it comes to orthodontic operations, costs are always an issue. To avoid being shocked by undisclosed charges and fees, you should ask any treatment-related questions that come to mind for more clarity. Make certain that the dentist you're visiting currently discusses all prices and the risk of extra/hidden charges are also disclosed to you. Inquire whether they provide payment plans or engage in payment schemes.

Goals:

Whether you're thinking about family dentistry in Linden for health or cosmetic purposes, it's a good idea to know what you wish to gain from the treatment. Starting with the initial session, you can evaluate your goals and share the orthodontist's vision for your individual treatment plan.

Education and Experience:

Inquire about certifications, memberships in professional associations and the experience of the orthodontist you have picked out. Find out how long the specialist has been in practice, what kinds of service the person provides, and how much expertise the specialist possesses.

Technology:

Check out the websites of the dentist near me in Linden you want to interview. A visit to an orthodontic clinic before your initial appointment to get a fair understanding about the technologies they use.

Recommendations:

Friends and relatives, as well as your existing dentist, can all be helpful in your quest for an orthodontist. It might be beneficial to depend on the perspectives of others to limit the options.

Office:

Select an orthodontic practice that helps you feel at ease. Is the office nice and welcoming? Is the emergency dentist in Linden sincerely interested in your problems and questions? You can assess the professionalism of the staff, the cleanliness in the clinic and the chairside manners of the practitioner by visiting the clinic.

Options for Follow-Up:

What happens after the braces are removed? Is there any aftercare provided by the orthodontist? Returning to the cost involved, figure out if follow-up visits are part of the main expenditure or if they will be added under additional fees or expenses.
Conclusion:
Dr. Myung Hae Hyon D.D.S, who leads an experienced team, at the Center of Dental Services is renowned for providing great orthodontic services at affordable rates. If you doubt whether you have any dental issues or specifically have any orthodontic problems visit the best orthodontist in Linden or call us at 908-925-8110 to arrange for an appointment with Dr. Myung Hae Hyon at the Center of Dental Services.
---
---